Technical Assistance for Oil & Gas skills development
On the 5th of February 2018, a contract was signed with the Kenya Pipeline Company (KPC) to assist in providing consultancy services to the Morendat Institute of Oil and Gas (MIOG).
The assignment consists of several components, including a Training Needs Assessment study, course selection, procurement, equipment and construction, strategic plan, funding, marking and the proposal for the assessment, accreditation and certification of trainers. All these components are interrelated, and the consortium will apply a holistic approach to "merge" all the findings into the strategic plan. The other components will then be integrated in a separate project plan to upgrade MIOG to achieve the goals and targets defined in the strategic plan. The project plan will then serve as funding proposal for different financiers available to support MIOG.
In addition, while the RFP request to look at infrastructure, equipment and training to implement the courses compliant with international standards, it should be recognized that for the provision of internationally accredited courses, also certain requirements are set for Oil & Gas (O&G) training centre operational management and as such, also on staff management.

Although there is a wide variation in O&G technician training programmes, it is predictable that these will cover electrical, electronics, process control, thermal, fluid power, mechanical, safety and workplace effectiveness programmes.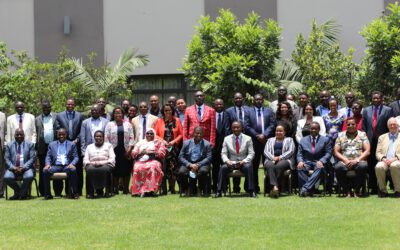 We are pleased to announce that our team of nine key experts and 3 regional coordinators completed the Regional TVET Qualifications Framework for Ethiopia, Kenya and Tanzania (RTQF-EKT) and harmonised 44 occupational standards in the ICT, Transport, Power and Leather...