Leather Processing Project Machakos Completed
In the framework of the project entitled "Support for Technical, Vocational Education and Training (TVET) Project for Enhanced Skills Development Project – GOK/AfDB TVET Phase II", financed by the African Development Bank (AfDB) and executed by the TVET Authority (TVETA) in Kenya, Cadena was responsible for training of teachers and technicians in the area of leather- and shoe processing.
Training was important in terms of the improvement of the technical  skills of the teachers, as well as for sustainability of the project. Cadena wanted to ensure that sufficient attention is given to Health, safety, security and environment (HSSE). Therefore, the training covered three integrated areas, as described in the table below.
| | |
| --- | --- |
| Area | Short description |
| 1.Health and safety procedures | In the workshop, including safe storage |
|   | During machine operation and storage |
|   | While teaching to large groups of students |
| 2.Operation and maintenance | Machine features, machine parts, functions, and accessories |
|   | Operational use/ trouble shouting |
|   | Preventive and corrective maintenance |
| 3. Use of machines | Use of machines and equipment in educational settings |
|   | Prepare training units from different items/ components |
|   | Knowledge transfer to students (experiments/ assignments) |
|   | Use of teaching aids and resources, assessment methods |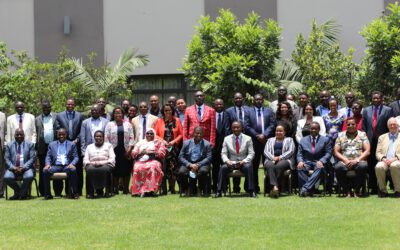 We are pleased to announce that our team of nine key experts and 3 regional coordinators completed the Regional TVET Qualifications Framework for Ethiopia, Kenya and Tanzania (RTQF-EKT) and harmonised 44 occupational standards in the ICT, Transport, Power and Leather...