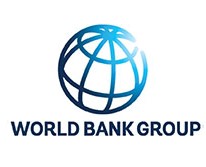 Cadena has been shortlisted for the World Bank assignment "Develop a Strategic Document for Establishment of TVET Quality Assurance Agency"  within the EASTRIP project  in Ethiopia. Therefore we are looking for 7 experts:
Team Leader (4 months);
Institutional / organizational Development Specialist (4 months);
IT Specialist (2 months);
Management / Policy Specialist ((4 months);
Education and Training Quality Standard Specialist (2 months);
Legal Specialist (1 months);
TVET Policy Analyst (2 months).
Final selection of the team will take place in the 1st week of the new year.
For key qualifications and experience requirements please find the Term of Reference here: Terms of Reference Ethiopia QA WB
Interested experts are invited to e-mail their updated CV (prefably in World Bank format: CV_World Bank Format) to jobs@cadena-idp.com latest 4th of January 2021.