TVET Authority quality assurance presentation held in Kenya
On June 12th the Cadena team presented the draft Quality Assurance Framework designed for the TVET Authority in Kenya to a large group of TVET stakeholders. The event was attended by around 100 participants from different education institutions and agencies such as CDACC and KNQA. Also participating and chairing were the Principal Secretary for TVET Kevit Desai, AfDB representative (funding the assignment), and the TVETA Board Members.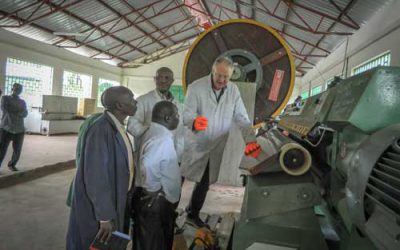 In the framework of the project entitled "Support for Technical, Vocational Education and Training (TVET) Project for Enhanced Skills Development Project - GOK/AfDB TVET Phase II", financed by the African Development Bank (AfDB) and executed by the TVET...