ICT in Education: the Smart Classroom
Cadena is responsible for supporting the design and implementation of Information & Communication Technology (ICT) under the "Smart Classrooms for Introducing New Technologies for TVET Improvement in Kenya" project initiated in December 2010 by the The Ministry of Higher Education Science and Technology in Kenya.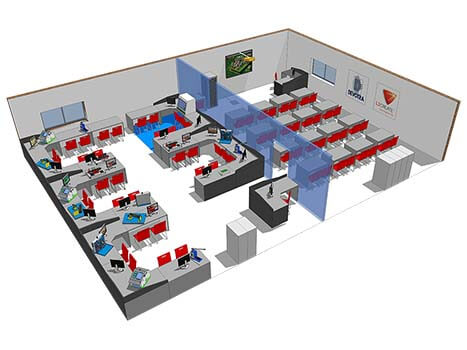 In 2015 the Ministry of Education, Science and Technology (Directorate Technical Education) has reviewed the concept and the Smart Classroom was fully updated based on the latest concepts and technologies available. The Smart Classroom provides Kenya with world-class learning facilities without any equivalents in the world. The Smart Classroom introduces a unique TVET teaching and learning concept, combining state-of-the-art technologies, software, simulations, experiments and hands-on practical education, making the 10 Centres of Excellence future proof.
The Smart Classroom acts as an incubator area for ideas based on industry and labour market requirements. It will change students and teachers mind-sets and will bring innovation, spur creative and catalytic thinking, triggers students' exploration skills, enhance problem-solving based learning, and provide the opportunity to teach and learn design, programming and production skills.
The Smart Classroom, covering 18 different topics from green energy, robotics up to 3D printing, improves the traditional TVET teaching at the 10 TTIs through further introduction of student-centred learning, interdisciplinary work, Competence Based Education and Training (CBET), and will maximize the use of the existing equipment at the workshops, amongst others, through; presentations, digital lessons, investigations, on-screen simulations, virtual experiments, practical exercises, and project and group work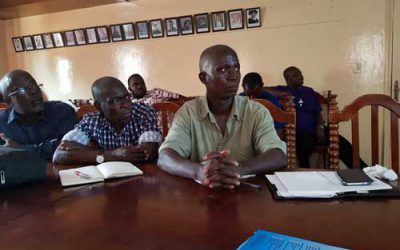 Contract signed with the Ministry of Youth and Sports of Liberia Concerning the Youth Entrepreneurship and Employment Program (YEEP) As part of the Youth Entrepreneurship and Employment Program (YEEP)…